CZ Shadow 2 & SP-01 Shadow Easy Off Basepads by Shockbottle
Give your magazine a little bit more "meat" for you to grab on to. Regular CZ pads are too thin, meaning they are less awesome when you are trying to stuff them in the gun. With these extended pads you will have plenty of grab. As an added bonus, these pads are really cool. If you want to reload faster and be cooler, these are the pads for you.
These baseplates are CNC machined from billet aluminum and are uniquely designed to ease the installation and removal. In addition, they do not add capacity and each weigh less than 1 oz., making them legal for IPSC and USPSA competition (will fit in the USPSA & IPSC box).
These are perfect for the Mec-Gar branded magazines (not including 10 round magazines) that do not quite seat flush. (https://benstoegerproshop.com/mec-gar-cz-sp-01-shadow-cz-75-9mm-17-round-magazine-mgcz7517afc/) (Will also fit the chrome version of the MecGar magazine)
Not recommended for 18 round, or 16 round magazines.
Please Read!!! : THESE ARE FOR ROUND LOCKING PLATES!! In December 2020, Mec-Gar came out with a new square locking plate. If you have a square locking plate on your magazine, we offer round ones here.
Works with CZ 75 / 85 / SP01 (with appropriate magazines)
Easy Off Aluminum Extended Basepad
Does not increase capacity
Adds .6 Ounces
Fits IPSC, USPSA, and IDPA Boxes
Dimensions - 1.55" L x 1.08" W x .4" H
Patented Design
Made by the ballers at Shockbottle in the US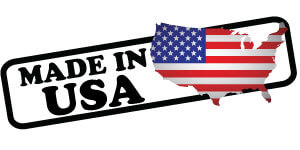 10 Reviews
Stronger and heavier than the plastic factory basepads. Better for the USPSA dirt drops our mags get. Easy on and off. What more could you ask for?

I bought 4 for my shadow 2. They look nice and the qualities are great. My shadow 2 is my first CZ. I was surprised that it's quite easy to remove the base pad of the mag, comparing to that of my Glocks...

Would be perfect if they where offered in a set of 6 with engraved numbers, I hated to desecrate them with a dremel tool.

It fits my 10 Mec Gar mags

I saw the sale and figured I would take a chance and get some. The description says it will not fit the Mec Gar 10 round mags (which is what I wanted to put them on) but took a chance as I could probably resell them it it didn't. Now, the mags I have are the all steel Mec Gar 10 rd mags with the dimples. Put them on today and they fit the mags and fit the gun. I don't have a mag well so can't tell you if it'll work. These base pads are smaller and does not contact the bottom of the grip, has more space than the plastic pads. Color is a dark blue.

Product is excellent!!!

I also happy that I got it quickly. In additional, the product look good seem like in ths pictures.

Reliable and solid Shockbottle Base Pads

I just started competition and realized my magazines were going to take a beating and needed all the protection they could get so I saw the base pads here on Mr. Steoger's Proshop. Bought 6 and they have fit perfectly and performed by protecting the bases of my magazines. Bought 6 more for practice magazines. I thought wow these things are expensive but then realized it is cheaper to protect the magazines base than to buy new magazines frequently.

These pads are super easy to install. Took me less then five minutes to do all seven magazines. I will update after I use them for a few matches and make sure they are durable.

Super easy install and great replacement for the plastic base pads

Took less than 5 minutes to install 5 of them, they add some weight to help the mag drop faster and cleaner and are a lot more durable than the standard plastic base pads. They are a bit longer than the standard pads as well so you get a better mag seat when driving them into the gun. So far durability has been great on concrete.

does everything but load for you...

I've used a few different basepads and these are the best. They are the perfect size compliment to the magazines themselves... not too big but not small as you do want to be able to grab and have something to feel aside from the profile of your mag at the base. I recently added the grip tape offered from the Ben Stoeger pro shop as well because my hands are really dry and I did get some slippage from time to time just as I was moving my hand to push up on the mag base after starting the "insert process". Great pads though that have also taken quite the pounding very well during many concrete indoor range matches and practices.