DAA Alpha-X Holster for Limited / Open by Double Alpha Academy
DAA Alpha-X Holster for Limited / Open by Double Alpha Academy

Product Description
DAA Alpha-X Race Holster Double Alpha Academy
* This is a complete Alpha-X holster with insert block of choice.
In recent years Double‑Alpha Academy's competition holsters have been setting the benchmark for advanced design and cutting-edge performance. The Race Master Holster has become the go-to competition holster worldwide for many top Champion shooters in our sport.
Double-Alpha is known for not standing still, and over time the Race Master Holster has been improved. Upgrades and refinements were made to its hanger system and more recently, to the patented insert block, making it magnetic and improving its performance further.
And now, over the past few months, DAA has been working on the next generation holster.
We are very proud to introduce the Alpha-X holster!
The ALPHA-X was born of years of experience and market feedback, looking to take the Race Master Holster even further, creating a new fresh, striking look and adding several meaningful performance upgrades.
New Ball Joint and Lock-Up Mechanism
The ball joint of the Alpha-X offers a wide range of motion, allowing you to position your holster at just the right angle. This holster uses a much larger ball joint and a pressure lug lock-up, which locks the ball firmly without marking or damaging it. With this system even the smallest adjustments are always possible.
The ball joint is now located higher up, closer to the center of the holster. This reduces the torque and forces applied, contributing to the solid rigid feel of the holster.
A large easy-to-reach one-screw locking system allows you to adjust the holster position even when wearing it.
Body Rail Height Adjustment
The Alpha-X achieves its height adjustment by means of a rail built directly into the side of the holster body itself. This offers an extended range of adjustment and again reduces torque and forces applied. Here too the lock up is achieved by an expanding dovetail mechanism that does not gouge or damage the rail.
Detachable Belt Hanger
The Alpha-X has a two-piece belt hanger which can be dismantled by opening a single screw, allowing all position settings to be maintained while removing the holster body from the belt for easier space-saving transport.
Interchangeable Color Logo Inserts
The Alpha-X is available in black anodize only, with an assortment of optional color inserts for the hanger and body logos. You can change these laser-cut plastic inserts whenever you choose.
The Same Race Master Insert Blocks!
The Alpha-X utilizes the same successful magnetic insert blocks used by the latest generation Race Master Holster. An Alpha-X Holster can be purchased with or without an insert block, making the upgrade easier and more affordable for shooters already using our Race Master Holsters.
With its improved performance, simplicity and striking new looks, the Alpha-X is poised to become the next Race Holster of choice for shooters worldwide.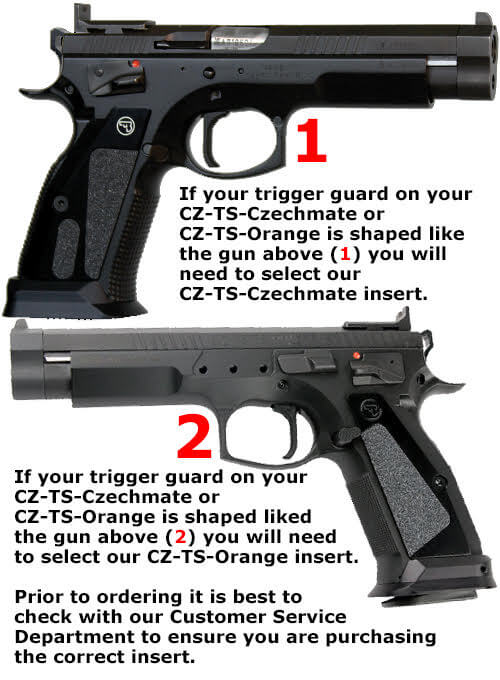 Product Reviews
Write Review
Had to do a little fitting.

Posted by Ez on Oct 4th 2018

It was made very clear that there might be a little fitting to be done for CZ TSO and there was. Very easy to do and the holster fits and works great.

Works Well

Posted by Unknown on Aug 1st 2018

It was a bit work to fit a Glock 17 Gen 5, but it works well.

amazing holster

Posted by Unknown on Feb 17th 2018

Fits perfectly. Super quick and very adjustable!

Step above the RaceMaster

Posted by Scottie on Mar 3rd 2017

After 3.5 years of using the DAA Racemaster holster in Limited and Open, switching to the Alpha-X was a noticeable improvement. No longer does it stab me in the leg when squatting for low ports, the color inserts look pretty and it now feels more stable when drawing and will surely launch me to Max Michel status.