Sig Sauer P320 Easy Off Aluminum Extended Base Pad
Give your magazine a little bit more "meat" for you to grab on to. Regular pads are too thin, meaning they are less awesome when you are trying to stuff them in the gun. With these extended pads you will have plenty of grab. As an added bonus, these pads are really cool. If you want to reload faster and be cooler, these are the pads for you.
These baseplates are CNC machined from billet aluminum and are uniquely designed to ease the installation and removal. In addition, they do not add capacity and each weigh less than 1 oz., making them legal for IPSC and USPSA competition (will fit in the USPSA & IPSC box).
Works with Sig Sauer P320 Easy Off Aluminum Extended Basepad
Adds .65 Ounces
Fits USPSA Production Box
Dimensions - 1.54" L x 1.19" W x .37" H
Made by the ballers at Shockbottle in the US
Patented design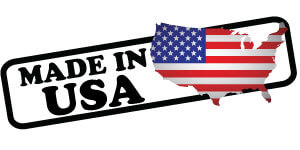 1 Review
I run a 320 for USPSA Prod. I needed something I can remove quickly between stages. This is it!!!!! Shockbottle has created a masterpiece of quality and function. Plus the look is flawless. If you have a chance check out the lower rear area where the mag tube meets the base pad. It literally looks like it is connected as one piece of metal. Try to remove the factory base pad and you will see....no comparison! Yes the Shockbottles need a break in period but think about the time needed to run a brush through each mag. Being Prod. that's at least six mags. Push, remove, clean, replace, DONE with time to tape and focus before your turn. Compared to any of the other choices where you have to have a tool just remove the base pad, your going to be labeled the "Jerk" that would help. Lastly if you compare the price that Ben has them listed compared to the other gun brands, you make out if you own a 320!!! How much longer will they be at that price??? Get them now. PS: no base pad numbering decals , I picked from the others listed.