Brands
CZ Shadow 2 Easy Off Heavy Brass Basepads by Shockbottle

Product Description
CZ Shadow 2 Easy Off Brass Basepads by Shockbottle
Give your magazine a little bit more "meat" for you to grab on to. Regular CZ pads are too thin, meaning they are less awesome when you are trying to stuff them in the gun. With these extended pads you will have plenty of grab. As an added bonus, these pads are really cool. If you want to reload faster and be cooler, these are the pads for you.
These baseplates are CNC machined from brass and are uniquely designed to ease the installation and removal. In addition, they do not add capacity and each weigh less than 1 oz., making them legal for IPSC and USPSA competition (will fit in the USPSA & IPSC box).
These are perfect for the Mec Gar branded magazines (not including 10 round magazines) that do not quite seat flush. (https://benstoegerproshop.com/mec-gar-cz-sp-01-shadow-cz-75-9mm-17-round-magazine-mgcz7517afc/) (Will also fit the chrome version of the MecGar magazine)
Not recommended for 18 round, or 16 round magazines.
Please Read!!! : THESE ARE FOR ROUND LOCKING PLATES!! In December 2020, Mec-Gar came out with a new square locking plate. If you have a square locking plate on your magazine, we offer round ones here.
Features:
Works with CZ 75 / 85 / SP01 (with appropriate magazines)
Easy Off Brass Extended Basepad
Does not increase capacity
Weighs 1.9 Ounces (Adds 1.75 Ounces)
Fits IPSC, USPSA, and IDPA Boxes
Dimensions - 1.55" L x 1.08" W x .4" H
Raw Brass and will tarnish
Patented Design
Made by the ballers at Shockbottle in the US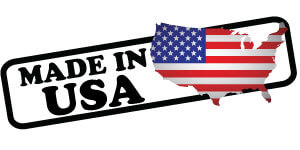 Product Reviews
Write Review
Well made

Posted by Unknown on Dec 8th 2019

Well made fit good balanced pistol out very well

Heavy Weight Base Pad

Posted by Unknown on Mar 7th 2019

Easy installation, good weight and mags come straight out of the pistol...awesome!

Perfect addition to your Production Mags

Posted by Big Cajun Gunns on Dec 1st 2018

Great weight, make indexing the mag so much easier. They fill the lip area much better than the stock plates. The best thing of all is, I can polish them up and make them shinny!