Tanfoglio / EAA / IFG Easy Off Basepad for Magwells by Shockbottle
One of the biggest problems with the EAA/Tanfoglio Witness line of pistols is the weak plastic basepads on the magazines. They were quite plainly never designed to actually be used by serious shooters and will not stand up to serious use. This necessitates replacing the plastic pads with something more sturdy. Quite simply, if you are going to really train and compete with your EAA/Tanfoglio Witness pistol, you are going to need some pads that can handle it without falling apart. These baseplates are CNC machined from billet aluminum and are uniquely designed to ease the installation and removal of the baseplate to the EAA Tanfoglio Witness Large Frame mag body. In addition, they do not add capacity and each weigh less than 1 oz., making them legal for USPSA competition. Made by Shockbottle in the US.
Works with Tanfoglio / EAA / IFG Large Frame Mags
Anodized Colors: Silver, Black
Does not increase capacity
Weight: 4.4 Ounces
Fits IPSC, USPSA, and IDPA Boxes
Dimensions - 1.6" L x 1.10" W x .32" H
Patented Design
Made in the USA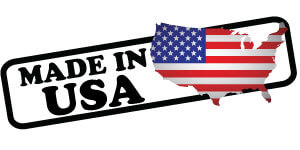 2 Reviews
Great plates that work for your Witness Limited Custom 10mm

When I bought the Tanfoglio EAA Witness Limited Custom 14 round 10mm Gun it only came with one mag... anyway, it was easy to find additional mags... except that a certain base plate was required for the mag to fit in the magwell!!! Everywhere I looked "out of stock" the. Sent a message to Ben Stoeger and they had a base plate that would work! They were really simple to install, look great, and fit the magwell perfectly!!!

These are top notch, but WILL NOT fit the Italian OEM magazines without cutting off a non of plastic on the spring plate. I'd just order the aluminum replacement plates at the same time - wish the description had mentioned it.