DAA Complete Rig with Alpha-X Holster, Alpha-Xi Mag Pouches & Double Alpha Belt
DAA Alpha-X Race Holster Double Alpha Academy
* This is a complete Alpha-X holster with insert block of choice.
In recent years Double‑Alpha Academy's competition holsters have been setting the benchmark for advanced design and cutting-edge performance. The Race Master Holster has become the go-to competition holster worldwide for many top Champion shooters in our sport.
Double-Alpha is known for not standing still, and over time the Race Master Holster has been improved. Upgrades and refinements were made to its hanger system and more recently, to the patented insert block, making it magnetic and improving its performance further.
And now, over the past few months, DAA has been working on the next generation holster.
We are very proud to introduce the Alpha-X holster!
The ALPHA-X was born of years of experience and market feedback, looking to take the Race Master Holster even further, creating a new fresh, striking look and adding several meaningful performance upgrades.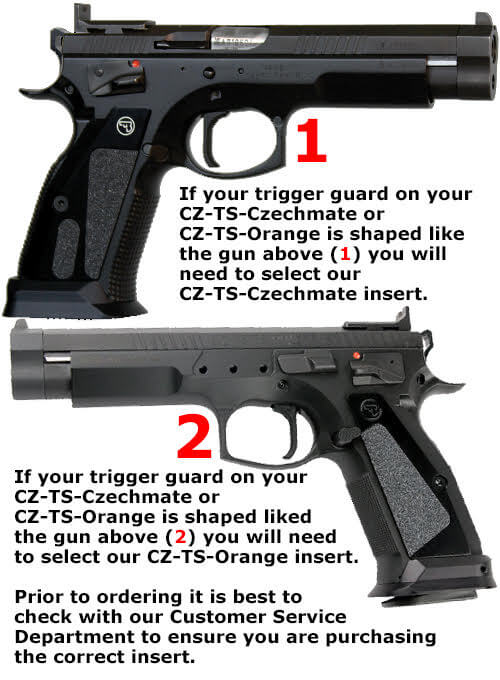 ---
DAA Alpha-Xi Magazine Pouch by Double Alpha
The Alpha-Xi magazine pouches have evolved from the Alpha-X mag pouches introduced in early 2018. We listened to customer-feedback, both positive and negative, and worked to develop our next general pouch that builds on the strongest features of the Alpha-X pouch, while addressing and resolving its weaknesses.
The new pouch has a striking modern look with large side cut-outs around the tension wheel. The smaller wheel used is not only convenient to rotate but now make it possible to easily mount a large magnet on the outside face of the pouch body.
The main advancement in the Alpha-Xi design is the manner in which the belt-hanger ball-joint attaches to the pouch body. The dove-tail solution from the Alpha-X were occasionally a weak point when the pouches were hit hard, as when going prone or catching a magazine on a barricade or table edge. In the new Alpha-Xi design, the ball-joint is attached using a custom-made wide-head screw which fits through the aluminum side wall of the pouch, making it extremely durable and strong.
The Alpha Xi pouch body offers 8 connection points to choose from – three height positions each for Right-hand or Left-hand shooters, and two height options for bullets-out mounting. A Key-seat engagement is used in combination with the custom wide-head screw, to prevent any possible wiggle, movement or weakness.
The ball joint is held in the aluminum belt hanger using a pressure coupling with a large T25 Torx M6 Screw. This offers a totally secure lock up and the option to make minute adjustments to the pouch's angle and tilt.
To further elevate the quality and durability of the product, the Allen screws have all been replaced with T20 and T25 Torx-head screws, and a custom made key which incorporates both these sizes is included.
The Alpha-Xi utilizes the same wrap-around spacers (but not identical parts), which align all magazine sizes in the center of the pouch body, while fully enveloping them with polymer, to prevent any possible binding and to create the smoothest draw of the magazine.
The spacer system incorporates a height-adjustable bridge support under the magazine, allowing the user to determine how deeply the magazine seats into the pouch.
Three sets of spacers are included as standard with every pouch, to fit all double-stack magazines (excluding the very large Glock/HK .45 mags). A single stack spacer adaptor is available too and is sold as an accessory.
And finally, a dash of color and personalization can be added with the laser-cut plastic inlays, available for user installation in several colors.
---
Double Alpha Premium Competition Shooters Belt
Introducing the DAA Premium belt. This belt offers the extreme rigidity of the Competition belt, in the higher quality finish and look of the PRO model.
In recent years we have offered two belts: The original DAA Competition belt, and more recently, the DAA PRO belt. The first's best feature is its extreme rigidity, stemming from a slightly thicker and harder core. The latter – boasts improved looks and finish, and includes a handy name-card holder incorporated into the outer belt. Both belts have been received well, and each has their followers. Some choosing the Competition belt if they view rigidity as the most critical feature while others choose the improved appearance and quality feel of the PRO belt. We thought – why force our customers to compromise? Why can't we offer the best of both belts – in one?
Sizes are available for 28"–50".
How to select the correct belt size: (do not select based on your pant size!)
1. Measure you actual waist circumference at the height where you plan to wear your belt.
2. Convert your measurements into Inches (1inch = 2.54cm)
3. Order the belt size which matches your measurement. Round upwards: if you measured 39", order a belt size 40".
For example:
If you measure around your waist 86cm/33.85", you should choose a belt which is about 104-110cm/41"-43.3" Overall length, which would mean a DAA belt size 34". If you measure around your waist 98cm, you should choose a belt which is about 115-123cm/45.25"-48.5" Overall length, which would mean a DAA belt size 36 or 38" (38" would be the safer bet, a little long is always better than a little short).
Size chart:
belt size to order (inch)
overall length (cm)
overall length (inch)
32"
100cm
39.4"
34"
105cm
41.3"
36"
116cm
45.7"
38"
121cm
47.6"
40"
126cm
49.6"
42"
131cm
51.6"
44"
136cm
53.5"
46"
141cm
55.5"
48"
146cm
57.5"
50"
151cm
59.5"
60"