Tanfoglio / EAA / IFG Witness Large Frame Easy Off Extended Basepad / Base Pad by ShockBottle
One of the biggest problems with the EAA/Tanfoglio Witness line of pistols is the weak plastic basepads on the magazines. They were quite plainly never designed to actually be used by serious shooters and will not stand up to serious use. This necessitates replacing the plastic pads with something more sturdy. Quite simply, if you are going to really train and compete with your EAA/Tanfoglio Witness pistol, you are going to need some pads that can handle it without falling apart. These baseplates are CNC machined from billet aluminum and are uniquely designed to ease the installation and removal of the baseplate to the EAA Tanfoglio Witness Large Frame mag body. In addition, they do not add capacity and each weigh less than 1 oz., making them legal for USPSA competition. Made by Shockbottle in the US.
Works with EAA Tanfoglio Witness Large Frame (Stock II, Limited Pro)
Anodized Colors: Silver, Black, Blue, or Red
Does not increase capacity
Adds .6 Ounces
Fits IPSC, USPSA, and IDPA Boxes
Dimensions - 1.6" L x 1.16" W x .41" H
Patented Design
Made in the USA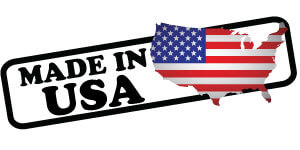 4 Reviews
Bought 4 red base pads for my new eaa defiant limited pro pistol,Small frame. problem is they won't lock in . Duh. They work in my old eaa gold team, but I got mags for it already.they must be for the large frame. I purchased the small frame.

Great Product, Easy off, Great service

durable and production legal... aids in mags dropping cleanly. fits my stock2 flush. very easy install... literally 5 seconds.

Well Made but Doesn't Fit all Tanfolgio Elite Pistols

I purchased these base plates with the intent of using them with 10 round magazines that I purchased (from Stoeger) for my Tanfolgio Witness Elite Limited pistol. The fit & finish of these aluminum base plates (silver version) are high quality. They easily replaced the thin plastic OEM base plates on the magazines. The new base plate, however, is not fully compatible with the flared magwell of my Limited pistol. The magazine would not lock into the pistol's frame as it needed another 1/8" of travel to fully engage the frame. On close examination, all that was needed is to remove some material from the upper edges of the side and rear of the base plate. This enables the base plate to gain more clearance to fit the mag well. I used a dremel tool and cutting disk to chamfer the upper edges. The resulting profile matched the tapering on the Tanfoglio Elite's factory base plate. I provided Stoeger with pictures & a description of the modification. The reason I rated it 4 rather than 5 is the product description is not sufficiently explicit about the exact Tanfoglio products it is compatible with.