100-Hole 40 S&W Extra Large & Long Hundo Chamber Checker Cartridge Case Gauge - Great for Moly and Lead by Shockbottle
If you are a serious shooter, you are probably a serious reloader. If you are serious about reloading, then you probably own a case gauge. If you have done enough case gauging, then you know that case gauging sucks.
If you understand how lame gauging ammo is, then this is the product for you. You will spend an absolute minimum time gauging your ammo and a maximum time doing whatever else you have on your plate. Quite simply, this is the highest capacity case gauge that you can buy. Your friends will be jealous, your wife will have renewed interest in you, and your children will start to show you respect. Well... maybe all that stuff wont happen, but you wont care because you can gauge ammo like a boss.
100 dollars may seem stout for a simple device like this, but if you compare the price of this to other gauges on the market, you will see that this is actually the best deal out there. Nobody else even comes close to the value offered by this unit.
The 100 Round Chamber Gauge is ideal for shooters who want to ensure better reliability of their ammo in chambering and extracting. The Chamber Gauge is machined from aircraft grade aluminum. This Chamber Gauge is specifically designed to utilize a 100 round ammunition box as a "flip-tray", then can be flipped into an ammo box bullet down and ready for the range.
100-Hole for 40 S&W
Machined from aircraft grade aluminum
Machines to S.A.M.M.I. spec's (will be tighter on lead and moly bullets)
Does not check OAL (overall length)
Works with Dillon Precision ammo boxes
Patented Design
This gauge has chamber-reamed SAAMI minimum-spec chambers except for the bullet bore which is .403" straight through.
This gauge is designed for shooters loading over 1.20" OAL and/or lead and coated lead bullets up to .401" and larger in diameter.
Check your firearm has sufficient barrel leade as excessively seated-out bullets will not be caught and can cause excessive pressure and out-of-battery ignition.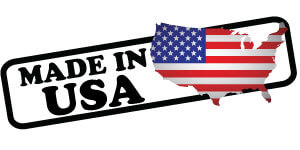 7 Reviews
I didn't know I needed this until I did!

I thought when I heard about these case gauges that there was no way they were worth the asking price. I'm here to tell you I was dead wrong! This thing is great and makes getting loaded up for matches super fast can dump right out of the case gauge and in to the corresponding 100 rd MTM ammo boxes. Will definitely be buying one for 9mm next.

It's definitely better than the rest. But has it's flaws....

I'm very pleased with this item, it's a must have for longer seated bullets. My only complaint is that it should be thicker to completely encase the round. Nose of bullet sticks out the back making you have to pick it up to see if the bullets gage properly.

100 reds at a time! Makes getting ready for the range quickly! All my reloads have already been checked once, yet I had a few problems chambering, now problem solved!

Works great for long .40...would be 5 stars if it was a bit deeper overall

I load to 1.23 for my .40 trojan, and this gauge works nearly perfectly for checking my loads. Shockbottle accomplished this by through boring the holes a bit bigger. The only downside is that I have to place the gauge on top of something (empty ammo box), because otherwise the bullets hit whatever the gauge is sitting on. Making it a bit thicker would have solved this, but I suppose it would have driven up the cost, as well.

Awesome high throughput case gauge!

These case gauges are a must for reloaders! 100 cases at a cracked is just awesome!

Shiny, sexy and accurate.

Great product and nice quality. It makes gauging rounds a much easier task then my single case gauge. Its also easy to check for tall primers. I dont usually use ammo boxes so I have not tried flipping them into a box but that looks convenient as well.