100 Round 9mm Luger Hundo Chamber Checker Cartridge Case Gauge
Brands
100 Round 9mm Luger Hundo Chamber Checker Cartridge Case Gauge

Product Description
Hundo 100 Round Case Gauge for 9mm Luger by Shockbottle
If you are a serious shooter, you are probably a serious reloader. If you are serious about reloading, then you probably own a case gauge. If you have done enough case gauging, then you know that case gauging sucks.
If you understand how lame gauging ammo is, then this is the product for you. You will spend an absolute minimum time gauging your ammo and a maximum time doing whatever else you have on your plate. Quite simply, this is the highest capacity case gauge that you can buy. Your friends will be jealous, your wife will have renewed interest in you, and your children will start to show you respect. Well... maybe all that stuff wont happen, but you wont care because you can gauge ammo like a boss.
100 dollars may seem stout for a simple device like this, but if you compare the price of this to other gauges on the market, you will see that this is actually the best deal out there. Nobody else even comes close to the value offered by this unit.
The 100 Round Chamber Gauge is ideal for shooters who want to ensure better reliability of their ammo in chambering and extracting. The Chamber Gauge is machined from aircraft grade aluminum. This Chamber Gauge is specifically designed to utilize a 100 round ammunition box as a "flip-tray", then can be flipped into an ammo box bullet down and ready for the range.
100 Round Case Gauge for 9mm Luger
Machined from aircraft grade aluminum
Machines to S.A.M.M.I. spec's (will be tighter on lead and moly bullets)
Works with Dillon Precision ammo boxes
Patent Pending Design
Made in the USA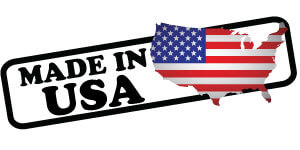 Product Reviews
Write Review
Showing reviews 1-10 of 48 | Next
Delivers as promised

Posted by Richard Lindquist on Aug 20th 2020

Let's face it - this is not cheap, but it's well machined and easy to use - really speeds things up. Recommended.

Great Case Gauge

Posted by Steve Champine on Aug 5th 2020

Works great when used with the flip tray and the 100 round box. Quickly gauge, count and load 100 rounds into a box for matches.

Excellent Double Check!

Posted by Tim Downing on Aug 4th 2020

I was pushing the limits on speed for reloading and needed something to check my work. A case gauge is great but one at a time defeats the purpose of speed. With this 100 count case gauge I can flip the rounds into reload containers after checking them and save a ton of time, plus achieve my primary goal of checking the reloads viability.

Very nice

Posted by Jason M Flaherty on Jun 12th 2020

Nicely machined and makes life much easier. Exactly what I was looking for at a great value.

Excellent product

Posted by Justin on Jun 12th 2020

Excellent craftsmanship stamping letters is awesome.

Awesome for Chamber Checking in Bulk

Posted by Dave W on Jun 4th 2020

This Chamber Checker works great. Allows me to produce a large number of rounds and then check them all at once. It has definetly improved my production time. The quality is great, and if it seats all the way I am golden. If it sticks up a bit, I know I can check it in the particular weapon it is for and see if there are issues. A bit help to my production activities.

Wow!

Posted by James Day on May 20th 2020

Very impressed, cant go wrong with this , and if you get the boxes makes counting and checking much faster ... I was surprised on how heavy and well made this is ... just buy one already!

Essential

Posted by Unknown on Apr 30th 2020

This is a very nice bit of kit, and really essential if you are competing. We all know that 1 fat round WILL show up at the worst moment in a match, and this is the fastest way to screen that out. The gauge does run tight - I cross checked it to my guns to find out just how off my guns will tolerate, and now I can weed those out quickly to the "practuce" box. I am much more confident that when stuff goes sideways at a match, it will NOT be due to a round not chambering

This is awesome!

Posted by Chris Gant on Mar 31st 2020

This is the perfect piece of equipment I needed to help speed up my reloading process. I can drop in a 100 9mm and see if there are any resizing issues. I wish I had this earlier in my reloading endeavor. Now I wish you would make one for 308. I definitely recommend this product.

As others have said

Posted by Aaron on Mar 27th 2020

If you're reloading bulk quantities and hate individually checking each bullet for a plunk test, this is THE way to go.
The only gripe is the cost, but since you only have to buy it once...
Showing reviews 1-10 of 48 | Next