100 Round 9mm Luger Hundo Chamber Checker Cartridge Case Gauge
100 Round 9mm Luger Hundo Chamber Checker Cartridge Case Gauge

Product Description
Hundo 100 Round Case Gauge for 9mm Luger by Shockbottle
If you are a serious shooter, you are probably a serious reloader. If you are serious about reloading, then you probably own a case gauge. If you have done enough case gauging, then you know that case gauging sucks.
If you understand how lame gauging ammo is, then this is the product for you. You will spend an absolute minimum time gauging your ammo and a maximum time doing whatever else you have on your plate. Quite simply, this is the highest capacity case gauge that you can buy. Your friends will be jealous, your wife will have renewed interest in you, and your children will start to show you respect. Well... maybe all that stuff wont happen, but you wont care because you can gauge ammo like a boss.
100 dollars may seem stout for a simple device like this, but if you compare the price of this to other gauges on the market, you will see that this is actually the best deal out there. Nobody else even comes close to the value offered by this unit.
The 100 Round Chamber Gauge is ideal for shooters who want to ensure better reliability of their ammo in chambering and extracting. The Chamber Gauge is machined from aircraft grade aluminum. This Chamber Gauge is specifically designed to utilize a 100 round ammunition box as a "flip-tray", then can be flipped into an ammo box bullet down and ready for the range.
100 Round Case Gauge for 9mm Luger
Machined from aircraft grade aluminum
Machines to S.A.M.M.I. spec's (will be tighter on lead and moly bullets)
Works with Dillon Precision ammo boxes
Patent Pending Design
Made in the USA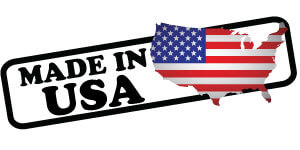 Product Reviews
Write Review
Showing reviews 1-10 of 39 | Next
As others have said

Posted by Aaron on Mar 27th 2020

If you're reloading bulk quantities and hate individually checking each bullet for a plunk test, this is THE way to go.
The only gripe is the cost, but since you only have to buy it once...

Neat gadget!

Posted by Tim on Dec 9th 2019

Pretty slick little device. It works well with MTM boxes and the optional tray, which I recommend as well. It will reject ammo the passes my Dillon case gauge, so it's a bit on the tight side. Fine by me!

quality product

Posted by Mark R. on Sep 19th 2019

I am very impressed by the manufacturing quality of the Hundo case gauge. I think this an absolute must for anyone who is reloading. I wish I had bought this 1000's of rounds ago!

Must have for any reloader.

Posted by shervatic@gmail.com on Aug 30th 2019

Great product A++++

Make case gauging a breeze.

Posted by David N on Jul 1st 2019

Works like it is supposed to work, and makes gauging easy!

I should have bought one long ago

Posted by Jake on May 7th 2019

I always scoffed at the price, because admittedly it is pretty salty. But it is worth it, if you own a progressive or make large batches of ammo you need this. It is actually slightly tighter than my barrel which I like. so even if they don't pass, they most likely would work as a practice round.

Very tight tollerances

Posted by ericjangphoto@gmail.com on Apr 12th 2019

I bought one for 9mm and one for .45.
The 9mm is a little too tight. The cases will fit my barrels and a Lyman Case Gauge but not all the way down on this gauge.


Amazing!

Posted by James Karchut on Dec 6th 2018

So there I was shooting in a match with reman ammo and had a failure to go into battery. On a Glock. Glocks are not exactly picky about what cartridges they will take. A quick tap-rack later I was continuing to shoot... until it happened again. Did I mention this was at a national event? This was the moment I decided that while I love the value of and performance of the reman ammo I've been shooting it was time to invest in a case gauge. I grabbed this on the Black Friday sale and when it (very quickly) arrived, measured over 2000 rounds. The gauge is well made and easy to use. It also makes it super easy to tell which rounds are not perfect (which I shoot in practice). Being able to measure 100 at a time is a huge time saver.
Do yourself a favor - get this and don't forget the flip lid and MTM boxes - post measurement is two flips and your rounds are in the box perfectly!

timesaver

Posted by paul@cookscom.com on Oct 15th 2018

This thing is a great timesaver and transfers to the mtm boxes great!

This gauge is picky...I like it

Posted by Jeff Schmidt on Aug 4th 2018

I'm a fairly new reloader (~3 months) I've been using this gauge now for about 1 month. I fill it up with 100 rounds then visually and digitally check all the rounds. Rounds that clearly don't fit in the gauge or have bad primers go in my "bad bullet bucket" that I break down and recycle the powder and the bullets. Probably about 10% of my rounds fit pretty well in the gauge, but sit up above the edge just slightly. I pick all of these rounds out and use them for range ammo. (About 90% of these rounds still work just fine at the range.)

All of the "perfect" rounds go into my 100 round storage boxes that I used only for competition. Since I've been using this system I've had zero failures during competitions which sure helps alleviate a lot of my previous frustration. This gauge is expensive, but the frustration it's saved me is invaluable. I'd highly recommend it.
Showing reviews 1-10 of 39 | Next