100 Round 9mm Luger Hundo Chamber Checker Cartridge Case Gauge
100 Round 9mm Luger Hundo Chamber Checker Cartridge Case Gauge

Product Description
Hundo 100 Round Case Gauge for 9mm Luger by Shockbottle
If you are a serious shooter, you are probably a serious reloader. If you are serious about reloading, then you probably own a case gauge. If you have done enough case gauging, then you know that case gauging sucks.
If you understand how lame gauging ammo is, then this is the product for you. You will spend an absolute minimum time gauging your ammo and a maximum time doing whatever else you have on your plate. Quite simply, this is the highest capacity case gauge that you can buy. Your friends will be jealous, your wife will have renewed interest in you, and your children will start to show you respect. Well... maybe all that stuff wont happen, but you wont care because you can gauge ammo like a boss.
100 dollars may seem stout for a simple device like this, but if you compare the price of this to other gauges on the market, you will see that this is actually the best deal out there. Nobody else even comes close to the value offered by this unit.
The 100 Round Chamber Gauge is ideal for shooters who want to ensure better reliability of their ammo in chambering and extracting. The Chamber Gauge is machined from aircraft grade aluminum. This Chamber Gauge is specifically designed to utilize a 100 round ammunition box as a "flip-tray", then can be flipped into an ammo box bullet down and ready for the range.
100 Round Case Gauge for 9mm Luger
Machined from aircraft grade aluminum
Machines to S.A.M.M.I. spec's (will be tighter on lead and moly bullets)
Works with Dillon Precision ammo boxes
Patent Pending Design
Made in the USA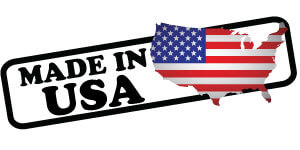 Product Reviews
Write Review
Showing reviews 1-10 of 31 | Next
timesaver

Posted by paul@cookscom.com on Oct 15th 2018

This thing is a great timesaver and transfers to the mtm boxes great!

This gauge is picky...I like it

Posted by Jeff Schmidt on Aug 4th 2018

I'm a fairly new reloader (~3 months) I've been using this gauge now for about 1 month. I fill it up with 100 rounds then visually and digitally check all the rounds. Rounds that clearly don't fit in the gauge or have bad primers go in my "bad bullet bucket" that I break down and recycle the powder and the bullets. Probably about 10% of my rounds fit pretty well in the gauge, but sit up above the edge just slightly. I pick all of these rounds out and use them for range ammo. (About 90% of these rounds still work just fine at the range.)

All of the "perfect" rounds go into my 100 round storage boxes that I used only for competition. Since I've been using this system I've had zero failures during competitions which sure helps alleviate a lot of my previous frustration. This gauge is expensive, but the frustration it's saved me is invaluable. I'd highly recommend it.

TRAY?!?

Posted by Unknown on Jul 13th 2018

Just started using this. Very cool to be able to check 100 rounds at a time. But the directions mention a 'flip tray'. Why is the flip tray not mentioned with the product itself? It is not as easy to use 2 ammo boxes, the rounds don't all fall out properly. I would have purchased the tray with the chamber checker if I had known about it. I am disappointed that now I have to order and wait for something else in order to get the full benefit. The checker itself is very cool.

Cool Tool

Posted by Terry on May 18th 2018

Was using a single case gage and would only check the first and last cartridges of my load session.
With the Hundo 100 round chamber checker, I check ALL cartridges and catch non SAMI rounds.
Love this tool and is a time saver.

as good as i thought it would be

Posted by Peter Carbines on May 1st 2018

With 100x rounds all positioned as one layer the ability to quickly compare is a major advantage. Working together with the 100x reverse
tray just adds to the overal practicality.

Time Saver!

Posted by Will on Mar 3rd 2018

So much faster and easier than single round gauges, especially when checking ammo for a match, and I can look for any damaged primers at the same time.

Worth It

Posted by Jim on Feb 17th 2018

Saves time, worth the money, works great.

incredible time saver

Posted by Pete the Greek on Feb 12th 2018

Wolrds better than a single round gauge. The tolerances are tighter than that of my single round gauge. I reload several hundred rounds per session and the hundo saves me hours per week in my reloading. I initially thought this was a gimmick but I'm now convinced it is spot-on checking reloaded ammunition.

Gotta have it!

Posted by Ed Jackson, aka Tactical Hobbit on Jan 9th 2018

If you're a reloader and you don't have a Hundo...you're wrong

Definitely a time saver!

Posted by Drew on Jan 2nd 2018

I'm your typical reloader whose ammo count has gone from a single stage press to a full Dillon 650 with case and bullet feeder. It only took me one match with failed rounds to know it's not a suggestion but a requirement to check every cartridge for correct chamber fit. Using just the gun barrel to "plunk" one at a time just gets tedious. Now, instead of one at a time, I can check 100 and with a quick glance pull those which fail.

One thing this does not do is check your cartridge OAL, that's something you test and set with the barrel your using first. Then just "Hundo" the heck out of your loading run.
Showing reviews 1-10 of 31 | Next
Return Policy
If there is a defect in a product, then the manufacturer warranties the product. We will be glad to pass on contact information for the manufacturer. If we are the manufacturer, we will warranty the product ourselves according to the product warranty.
If there is an error in shipment, such as we shipped a product different than what you ordered, we will reship the correct product to you at no charge upon receipt of the incorrect product. The product must be received new, unused and in original packaging. Please call us immediately and we will try to work out a satisfactory solution.
If you decide to return product for reasons such as "didn't like it, can't use it", then we will exchange the product for another product of equal value. The only charge to you is the shipping. Returns of this kind will be done as long as it is within 30 days and the product is unopened and unused.
All returned items must be within 30 days, be unused, uninstalled and still in original packaging. Special order or clearance items are not returnable. Upon return we will issue you a gift certificate in the amount of the items returned. You will be emailed a code that can be used for payment on future orders. You may instruct us to refund your credit card minus the shipping and 20% restocking fee if that is your wish. .
Any return must be authorized by us. If not it may be refused. Even if we accept the package accidentally it is not considered returned without previous authorization.
Shipping Policy
It is very important that you verify all information is correct, especially the address. If the address provided is incorrect and FedEx charges an address correction fee or if the package is returned, you will be billed for the additional charges. You agree to this by placing an order with us. FedEx charges address correction fees of $11.00 for ground and $16.00 for air packages. We reserve the right to pass those charges on to you as an added shipping charge if you provide wrong address information. Wrong information can be a incorrect zip code, city, street number, suffix (Dr., St., Rd., etc) or even a misspelled street name. Failure to provide suite, apartment, etc is also cause to be assessed an address correction charge. If a shipment is not delivered to the address you provided in the order, or refused, then upon return it will be treated as a return with shipping charges and restocking fee applied. If UPS is selected, they charge shipping on the return trip as well. These charges will be applied to the refund on the order.
Also sometimes we get inquiries as to shipping small items by first class mail. We are required to ship with tracking and insurance by the credit card companies. You may choose to accept all the risks of loss and damage and not get insurance if you wish to prepay but if you use a credit card we will have to ship it with insurance.
We often get requests to leave packages in specified places with no signature. We do not require a signature. The driver may at his discretion require a signature. This usually depends on past history in that area. If they have had packages missing in the area they will not driver release. We can stipulate driver release but then there is no insurance once they leave it. If you are willing to accept the risk then we can stipulate driver release. That means if something happens after the driver says it was delivered you will have no recourse and will loose it. Let me know if you want to release the delivery company of the responsibility and assume the risk yourself. We will process as ordered unless we hear back from you before pickup. You can state in the Customer notes "I request Driver release and assume all risks for package being stolen from delivery point"
The cut off time for FedEx is 2:00 CST our pickup is scheduled for 2:30 CST and we will do everything possible to get your order out that day if its placed before FedEx picks up. The cut off time for USPS is 1:00 CST our pickup is scheduled for 1:30 CST and we will do everything possible to get your order out that day if its placed before FedEx picks up. Please consider these times when choosing the desired service and how it will affect the delivery day you require.
Errors and Express Shipping- We strive to be error free but we are human and sometimes they do happen. If it happens please notify us at once. Upon determination we goofed we will send out the replacement product immediately with a return label to return the goof. Now the item returned must be unused and still in the packaging to be able to return it so please check your items when you receive them. Unfortunately when these errors happen it seems to always be when the customer has the order sent with an express method such as 2 day or next day. In this instance we can not be responsible because of a deadline that we have no control over. Such as needing it for a match on the weekend and the product was delivered on Friday. We can not be expected to pay Next Day Air or Saturday Delivery charges to fix. We will fix it , and pay for shipping both ways, but using regular Ground or priority mail shipping. Because of this we do make it part of the procedure to triple check Air packages, even then sometimes a small detail may be overlooked. Please understand the order itself and the shipping method are two separate entities. We cannot be responsible for not do we guarantee the circumstances or consequential issues related to the order and express shipping. If you order an item on Thursday for a next day Friday delivery or 2 day on Wednesday for Friday delivery and it doesn't get there on time and its the shippers fault we will apply for a service refund and refund you for the shipping amount. We will not reimburse or refund for any other consequential cost of not receiving that item when you expected it. If you expect that , please do not order from us using an express method. This also applies if we sent the order and there was an error on our part, we have very few, but they do happen. We will correct the error but we cannot be expected to rent a jet airplane to fly you your correct item in time for your need. If you expect that , then please do not order from us. I suggest if its that important that you allow us to send the item to you in plenty of time.
International Orders
We can not and will not ship gun parts out of the USA. If you order a part or product that is not allowed we will remove it from your order and ship the remaining allowable items. We reserve the right to correct shipping methods and costs for what is appropriate to your order and destination. Once an international order reaches the destination country, we can not be responsible for any issues with your customs agency. It is your responsibility to make sure what you ordered is allowed by customs, and it is your responsibility to deal with your customs agency. .
If you place an order and ask us to falsify the customs documentations with a lower value or content description we will ignore that request and process the order legally.
It is imperative that if you order a restricted item, most all gun parts, especially things like barrels and slides, and you choose to ship it inside the USA, then you must only export them using legal exporting services. Doing exports without going through these channels can lead to penalties, prosecution, forfeiture or any combination of ramifications. We do cooperate with Law Enforcement in connection with any illegal activity. Please order with this in mind if you plan to export, please do so legally. If you are going to use the items when participating in competitions in the USA this may not apply, but may if you decide to take it home with you. Please consult an export service if doing so.
Firearms Laws
BenStoegerProShop.com abides by all firearms laws. It is ultimately the buyers responsibility to know the laws in their jurisdiction and their responsibility not to order a product that would put them in violation with any local laws.
Find Similar Products by Category