100-Hole 45 ACP Hundo Chamber Checker Cartridge Case Gauge by Shockbottle
If you are a serious shooter, you are probably a serious reloader. If you are serious about reloading, then you probably own a case gauge. If you have done enough case gauging, then you know that case gauging sucks.
If you understand how lame gauging ammo is, then this is the product for you. You will spend an absolute minimum time gauging your ammo and a maximum time doing whatever else you have on your plate. Quite simply, this is the highest capacity case gauge that you can buy. Your friends will be jealous, your wife will have renewed interest in you, and your children will start to show you respect. Well... maybe all that stuff wont happen, but you wont care because you can gauge ammo like a boss.
100 dollars may seem stout for a simple device like this, but if you compare the price of this to other gauges on the market, you will see that this is actually the best deal out there. Nobody else even comes close to the value offered by this unit.
The 100 Round Chamber Gauge is ideal for shooters who want to ensure better reliability of their ammo in chambering and extracting. The Chamber Gauge is machined from aircraft grade aluminum. This Chamber Gauge is specifically designed to utilize a 100 round ammunition box as a "flip-tray", then can be flipped into an ammo box bullet down and ready for the range.
100-Hole for 45 ACP
Machined from aircraft grade aluminum
Machines to S.A.M.M.I. spec's (will be tighter on lead and moly bullets)
Does not check OAL (overall length)
Works with Dillon Precision, MTM and more ammo boxes
Patented Design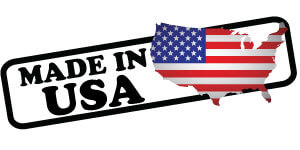 7 Reviews
I probably should have read further in to the description of the product. I wish that it was deeper for the OAL. Don't get me wrong though. The product is top notch and good quality. Overall I am happy with it, just wish was a little deeper for OAL.

speeds up the process if you are checking every round. The transfer into the MTM cases works well as shown in the video. I would buy this again for sure.

I was hesitant to buy the case gauge and stick to my single Dillon 9mm case gauge thinking that this item would not be worth the price. But my fears quickly melted away when I used this for the first time. One hundred rounds can be gauged quickly (check for primer defects, brass defects etc) in one fell swoop. Rounds can then be loaded in MTM ammo boxes quickly and put into storage. This case gauge has a very tight tolerance. If any stray powder from the reloading process is on the case, the case may not go into the gauge. I am very happy with this purchase, it has made my reloading time more effective (can load more rounds :) This gauge will make your reloading operation more efficient and save you TIME. You will not regret buying this item!

Great delivery with 45ASP Gauge now pairing with my 9mm Gauge .

Failure to feed or not going into battery is a thing in the past. If it fits, it feeds, if it feeds, it shoots. awesome.

I started using case gauges when I had an FTF during a USPSA match when the gun didn't go all the way into battery. I saved the round and tried it the next day at the range, only to figure out that it was too tight for the chamber. That was a failure that should have been easily prevented. From that time on, I put all rounds through the gauge. The 100 round one is great because it matches the 100 round ammo boxes, so there is no lost time. Instead of putting each round into plastic box, one puts each round into the gauge, then flips it over (twice) and it's done. These gauges are "tight" and will easily detect slightly out of spec ammo that will still feed in most guns, but is not worth taking the risk at a match. Recently, I was really surprised while sorting factory loaded .40 (I own several gauges) and many of the rounds (a few per 50) didn't pass. When inspecting the "failed rounds" manually, they all had slight bulges that were pretty clearly visible. Good enough for practice, but not for a match.

Very good for 45acp cartridge. I also baught a 100-hole 38SC case gauge : excellent.