100-Hole 9mm Luger Hundo Chamber Checker Cartridge Case Gauge - Anodized Black
100-Hole 9mm Luger Hundo Chamber Checker Cartridge Case Gauge - Anodized Black

Product Description
9mm Hundo 100-Round Case Gauge Anodized Black by Shockbottle
If you are a serious shooter, you are probably a serious reloader. If you are serious about reloading, then you probably own a case gauge. If you have done enough case gauging, then you know that case gauging sucks.
If you understand how lame gauging ammo is, then this is the product for you. You will spend an absolute minimum time gauging your ammo and a maximum time doing whatever else you have on your plate. Quite simply, this is the highest capacity case gauge that you can buy. Your friends will be jealous, your wife will have renewed interest in you, and your children will start to show you respect. Well... maybe all that stuff wont happen, but you wont care because you can gauge ammo like a boss.
100 dollars may seem stout for a simple device like this, but if you compare the price of this to other gauges on the market, you will see that this is actually the best deal out there. Nobody else even comes close to the value offered by this unit.
The 100 Round Chamber Gauge is ideal for shooters who want to ensure better reliability of their ammo in chambering and extracting. The Chamber Gauge is machined from aircraft grade aluminum. This Chamber Gauge is specifically designed to utilize a 100 round ammunition box as a "flip-tray", then can be flipped into an ammo box bullet down and ready for the range.
100-Hole for 9mm Luger (9x19)
Machined from aircraft grade aluminum
Machines to S.A.M.M.I. spec's (will be tighter on lead and moly bullets)
Does not check OAL (overall length)
Works with Dillon Precision, MTM, and more ammo boxes
Patented Design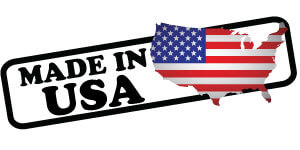 Product Reviews
Write Review
Showing reviews 1-10 of 15 | Next
Works as advertised

Posted by Unknown on Apr 22nd 2020

I'm wondering how I lived without this for so long. I've gauged 200 rounds and found about 25 that didn't fully seat. I used the Lee bulge-buster to fix them, and now they seat correctly. I never had problems using my ammo in my guns, but it makes me feel better to know that my reloads are now a lot more consistent.

Excellent tool

Posted by Unknown on Aug 29th 2019

This tool speeds checking of reloaded rounds. Finds problems much more quickly than single hole gages and points out areas of your reloading process that may need tuning.

Just buy it!

Posted by Lawrence Erwin on Jun 5th 2019

During the last match I shot I had 2 FTE's. That won't happen again with the "Hundo". Best 100$ you'll ever spend. Do it NOW.

Great Quality and fantastic price!

Posted by Art on Dec 24th 2018

After years of checking reloads one by one, I decided to go all out and purchase the 100-Hole 9mm Luger Hundo Chamber Checker Cartridge Case Gauge in Anodized Black as a Christmas present to myself. Why I waited this long is beyond me but I have to say, the quality and price for Ben Stoeger just couldn't be beat! Oh!...and not to mention the super fast shipping too! Thanks!

Why did I wait to buy this?

Posted by Steve on Nov 20th 2018

Fast shipping. This will save a lot of time vs. checking cases one at a time. I usually load a thousand rounds at a time and then spend a couple of hours checking cases one at at time and then placing the rounds into storage cases. Being able to check 100 at a time and then flip them straight into the storage case is almost like a dream come true.

Time Saver

Posted by Unknown on Jul 27th 2018

Have used single case gauge for years, I usually load 1,000 round lots making this a huge time saver.

This is going to save you lots of time! What's not to love about that?

Posted by drexotic on Jul 23rd 2018

This just beats the pants off chamber checking your rounds one at a time (and a quantum lever over checking in your barrel!!!). And with a flip all those rounds are in your ammo box and done! Worth every penny. Get one of these! You'll be glad you did.
(I am a bit perplexed by the threaded holes on one side . . . So there's more for me to learn!)

a real time saver

Posted by Sal Wong on Feb 14th 2018

I load in bulk and this product saves me a lot of time when i get to the point of gauging the loaded ammo. It makes the process of putting them in the ammo case a lot faster too. The diameter on the hundo is tighter than my dillon single case gage because what doesn't fit in the hundo fits in the dillon. I've had a few misfeed issue before i bought the hundo and I'm assuming those bullets that didn't feed wouldn't have passed if i had the hundo.

Want efficiency?

Posted by Barry Aoki on Nov 4th 2017

This is my second Hundo and I love it. So consistent and efficient. Way better than a single or seven hole one.


Cuts Loading Time In Half

Posted by Jerold Baker on Oct 3rd 2017

On my 550 (before this product) I could load, case gauge every round, and pack about 600 9mm in about 1:45. With the Hundo the same amount of ammo takes about an 1:00.
I had assumed that the Hundo would be a little looser than my steel single round gauge but that is not the case. I checked everything that did not gauge in the Hundo in my single gauge and it looked exactly the same. Then for fun, I checked 100 rounds that passed the Hundo with the single and found no exceptions. This is a great product. I recommend it to anyone that wants their rounds to chamber.
Showing reviews 1-10 of 15 | Next