Beretta Easy Off Aluminum Extended Base Pad Basepad by ShockBottle
Give your magazine a little bit more "meat" for you to grab on to. Regular pads are too thin, meaning they are less awesome when you are trying to stuff them in the gun. With these extended pads you will have plenty of grab. As an added bonus, these pads are really cool. If you want to reload faster and be cooler, these are the pads for you.
These baseplates are CNC machined from billet aluminum and are uniquely designed to ease the installation and removal. In addition, they do not add capacity and each weigh less than 1 oz., making them legal for IPSC and USPSA competition (will fit in the USPSA & IPSC box).
Works with Beretta 92 Series Easy Off Aluminum Extended Basepad
Does not increase capacity
Adds .6 Ounces
Fits IPSC, USPSA, and IDPA Boxes
Dimensions - 1.52" L x 1.08" W x .37" H
Patented Design
Made by the ballers at Shockbottle in the US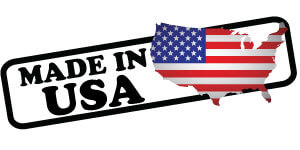 1 Review
While these work very well on my factory Beretta Mags, these work equally as well on Sig P226 factory 15rd Mags! Fit perfectly and flush with bottom of pistol. These, however are not so great on the MecGar P226 18rd flush Mags. The dimensions of the MecGar plastic base pad have more material above the lip on the magazine body, this results in a gap between the aluminum base pad and grip frame when using the shockbottle base pad. I think it may still fit in the USPSA box but looks crumby. So factory mags it is.